In preparation for the launch of its GTX 690 next Thursday, Nvidia has started seeding reviewers with samples and showing off some of the features and design choices of their latest flagship dual-GPU graphics card.
In its simplest form the GTX 690 is pair of GTX 680 on a single PCB. Now dual-GPU designs are often inferior to Crossfire or SLI configurations, due to the difficulties of putting two, 200 Watt GPUs within inches of each other, and trying to keep them reasonably cool. But with the GTX 690 Nvidia is aiming to right the wrongs of its older dual-GPU offerings by minimizing the performance hit we've come to expect when comparing flagships of this nature to the SLI or Crossfire configurations they're based on. It also offers a shiny new heat-sink and shroud design from Nvidia's surprisingly crafty industrial design folks.

Just like the GTX 680 launch Nvidia is offering its own review of its latest flagship product on its recently redesigned Geforce.com site. For the more detail on what exactly Nvidia is putting out in the field you can head over there and play with their pretty novel flash based interactive walkthrough.
The biggest sticking point for the GTX 690 is its price point of $999. This sentiment is probably best expressed in the word of one Crazytiki13 from the comments section on Nvidia review article, "HAHAHAHAH $1000 what a f***ing joke."
It will be interesting to see how Nvidia responds to an increasingly aggravated Enthusiast base that is having a hard time watching GPU prices skyrocket. Even if Nvidia chooses not to deviate from its current course of action they've already paved the way for AMD to steal back some mindshare by launching their counter to the GTX 690 at a price anywhere below $999.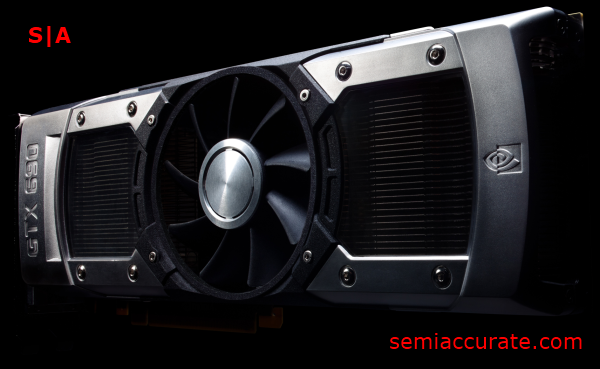 In addition to the issue of price there does not seem to be much confidence in Nvidia's ability to supply reasonable quantities of the GTX 690 to consumers. Ryan Smith of Anandtech summed up this concern saying that, "We'll know more on Thursday, but as it stands this will probably be the lowest volume ultra-performance card launch in years."
Our compliments go out to Nvidia for getting the jump on AMD's seemingly inventible HD 7990 dual-GPU flagship. But yet again we're looking at another paper launched graphics card. Isn't this generation turning out to be just delightful?S|A
Update: Fixed complement/compliment not quite spelling problem. All butter now.
The following two tabs change content below.
Thomas Ryan is a freelance technology writer and photographer from Seattle, living in Austin. You can also find his work on SemiAccurate and PCWorld. He has a BA in Geography from the University of Washington with a minor in Urban Design and Planning and specializes in geospatial data science. If you have a hardware performance question or an interesting data set Thomas has you covered.
Latest posts by Thomas Ryan (see all)