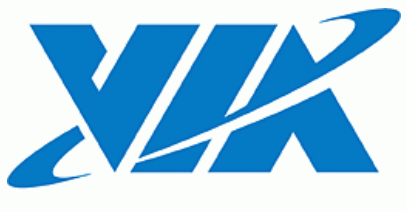 A large producer of USB 3.0 controller chips, VIA, announced that its subsidiary, VIA Labs, was demo-ing its new USB 3.0 Optical Transceiver chip at CES 2012. The transceiver chip itself is called the VIA Labs VO510 5-Gigabit Optical Transceiver and enables VIA , and its partners, to create and mass produce USB 3.0 Active Optical cables (AOC) that can be up to 100 meters long.
Universal Microelectronics is producing these USB 3.0 cables using a combination of VIA's transceiver chip and optical fibers from FOCI, a fiber optic manufacturing company. PCL Technologies, a transceiver ODM, helped designed the cable which will be heading to market in one form as the UMEC Thumb ONE USB 3.0 AOC.  OpTarget Solutions is going to be selling these cables as part of their Smart Digital Signage and Zero Client solutions.
VIA and its partners are making a play to get into the Digital Signage, Medical Imaging, and Broadcast TV markets by leveraging the market share of the USB 3.0 standard, the low cost and flexibility of a USB based cable, and the highly interference resistant nature of optical fiber based cables. VIA stands to gain substantially from the market success of its partners USB 3.0 AOC's and it will be interesting to see how far they go.
In addition to announcing its plans for this new transceiver chip, VIA hinted that they were going to create more transceiver chips aimed at other popular interconnects, namely PCI-E.
So if you're in the market for a really, really long USB 3.0 cable then you won't have to wait much longer for products based on VIA's transceiver chip to hit the market en mass.  And if you have some innate desire to connect two PCI-E slots together then VIA is working on a product for you; just don't ask them when you'll finally be seeing it.S|A
The following two tabs change content below.
Thomas Ryan is a freelance technology writer and photographer from Seattle, living in Austin. You can also find his work on SemiAccurate and PCWorld. He has a BA in Geography from the University of Washington with a minor in Urban Design and Planning and specializes in geospatial data science. If you have a hardware performance question or an interesting data set Thomas has you covered.
Latest posts by Thomas Ryan (see all)