Insignal from Korea has just outed a cheap board that should ease the development of ARM-based embedded applications.
According to the company the board that contains a Samsung Exynos 4210 application processor (dual core Cortex-A9) will cut down on development time for such products as slates and other mobile devices.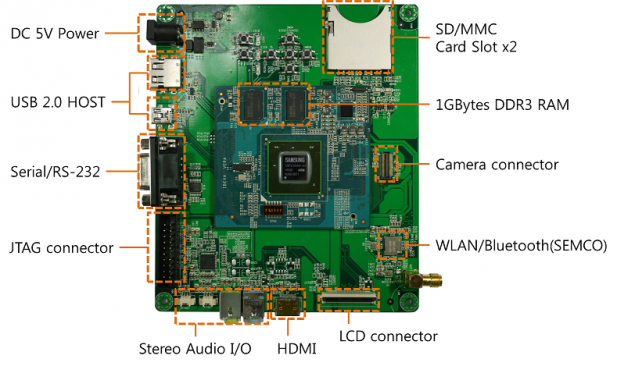 The board is highly integrated and contains interfaces to HDMI, SD card, WiFi, Bluetooth, Stereo audio, LCD, JTAG debug and Camera. The processor itself is mounted on a daughter card thereby allowing easty replacement when new processors become available.
The best thing about the board is almost the price that has been set at just below $200.
The board supports both Linux kernel 2.6.35.7 as well as Android 2.3 Gingerbread out of the box. Furthermore there is full support for the complete tool chain of software from Linaro.
So, now there is no reason to delay development of all those ARM-applications you always wanted to write but couldn't afford. And who knows – in the future you might be able to run Windows 8 on the board.S|A
The following two tabs change content below.
Latest posts by Mads Ølholm (see all)